Video Downloader APK
11 Best Yet Free Video Downloader Apps For Android 2019
Downloading videos on the Android phone is not a big deal anymore, there are many free video downloader apps for Android available out there, you could simply grab any link of the video, Voila! you would the video in your device in minutes.
Most of these video downloading apps are free to use, only few are capped to full hd resolutions. If you have decent internet speed & bandwidth (we're pretty sure you've), you can pretty much make most out these apps. These will not only work with YouTube, but also Vimeo, Dailymotion and bunch of others as well. Without any further ado, let's dive right into the Best free video downloader apps for Android 2019, shall we?
Best Free Video Downloader Apps For Android 2019
1. YouTube Go
Finally, YouTube Go got matured from its development stage & launched as the beta version in the month of April, 2018. Now you can stream YouTube videos, download them as you need. As you might know, the downloading the video the best way to bypass Youtube video restrictions on the videos. This act eliminates the need for any third party apps to download YouTube videos. Users can download the videos in two formats, Basic, standard & high quality. Unfortunately, there is no support for UHD or 1440p higher resolution as of now.
What sets this app apart from its counterparts is its sharing feature. Like other sharing applications, you can now share the videos you had downloaded with your friends. Luckily, it is still under the roof of development, so we may get additional options in the future updates. Fingers Crossed, initially YouTube Go is launched as the beta version only in India, now it is available all over the globe. If you still feel YouTube Go isn't your cup of tea, you should look into youtube downloader apps which does the same thing as YouTube Go.
2. VidMate
Vidmate is one among the most popular yet free video downloading app that enables you to grab videos from YouTube, Facebook, Dailymotion & other popular websites. As a bonus, you can also download full-sized high-quality movies, Tv series, anime series & other shows as well. You can also stream the contents online if you need.
Vidmate – Free Video Downloader For Android
Hollywood, Bollywood movies are abundant, but you won't find any new or pirated movies, which makes this platform moving without any hiccups. In the recent updates, it had got many features including the ability to resume the downloads, getting URLs directly from the browser and host of other features. Due to some odd reasons, this application currently not available in the Play Store, you have to sideload by download the apk file.
3. Videoder
Videoder is similar apps like Vidmate that let you download, stream, convert music, movies, videos from most of the websites including Youtube, Facebook, Dailymotion, Vimeo, Instagram & other sites for free of cost. More than 20 active online streaming sites are supported which is more than enough for most of the users after all millions of active app users aren't wrong.
This is one of the applications that support streaming/downloading of videos in all formats including, Hd, FHD, QHD (2K) & UHD (4K), which is an overkill for most of the users. The conversion feature is a life saver for many, you could quickly extract audio file from the youtube video or vice versa. Luckily, it supports the conversion option in all the 20+ websites. Like Vidmate, it is not available in the play store, download the apk file & install to your phone.
4. Snaptube
Snaptube is one more full-fledged app to download videos for Android mobiles, best part it is also free without any in-app purchases. But you have to bare with the in-app advertisements, which is inevitable. Unlike other video downloader apps, it also supports you to download music to your mobile for free of cost. You could discover new videos, music files from the app itself, it has got a universal search which scans for most of the popular sites.
Snaptube – free video downloader
You can simultaneously download multiple files and the supports download resume as well. Like Videoder, it supports multiple resolutions including QHD & UHD.
Download Snaptube
5. Android Video Downloader (AVD)
Android Video Downloader is a worth trying app to download videos on your phone without anything wired. With over 5 million successful installs, AVD is the surefire way to download Hd, 1080p, & 4k videos on Android smartphones. You could download videos from most of the websites, although few most popular sites like YouTube is not supported. By the way, YouTube is not the only site that hosts videos, you have some great alternatives too.
Android Video Downloader (AVD)
You can easily download videos on your android mobile with its built-in browser. Which makes you breeze for hunting the media's irrespective of the quality. With its clean user interface and great looking makes it something stands out in the crowd, the only thing it lacks it cannot be configured to download the YouTube videos. Apart from that concern, everything is professional with this app.
Easy to use interface.
Equipped with an advanced android browser.
Flash video supported.
Realtime downloading progress.
Pop-up for downloading the videos on Android.
Everything for free.
6. Free Video Downloader
Free Video Downloader (FVD) is another app that you need to try if you are crazy about videos. Being for free, it offers more than any other apps in this list. You can quickly download any videos from the websites within few clicks. The user interface is quite traditional and doesn't look fancy so that it won't be a problem. The videos will be high-quality, and you can select the video format before the downloading starts.
Free Video Downloader (FVD)
As the name itself explains, it is entirely free; you can download as many videos as you can without paying any dime. However, due to some of the legal issue, you cannot download the YouTube videos your phone with this app.
Over 10 million users are not wrong.
Let you know the progress the downloading videos.
You can quickly download multiple files at once.
Resume supported while downloading.
Packed with the powerful browser.
Many other browsers supported.
7. Full Video Downloader
Full Video Downloader is a dominant player in Android apps industry, which would come handy if you thought of downloading videos. You will not face any intricate process while downloading videos; it would be as smooth as drinking a cup of tea. Apart from the videos, you can be still able to grab images, and other things using this app. Overall, from the quality standpoint, it doesn't disappoint.
Best part it is compatible with all the web browsers, which enables for instant download. It automatically catches the videos that are ready to be streamed and gives you the download option simultaneously as well. If you have the public WiFi or any unlimited 4G LTE plans you can download Android Web browsers phones without any fizzle.
Powerful and best android app for video download.
Built-in web browsers is a plus.
Grab the videos from any third party browsers.
Simple yet easy to use UI.
Best app for low-end Android smartphones.
Pause/resume the downloading videos.
8. Download Managers
With the Download Manager, you can easily download HD videos on the Android phone; even you can grab the other types of files as well. It is not free, and you need to pay to unlock the premium features. With its minimalistic features and dedicated options authorize for many advantages. You would not restrict to download only video files, and you can download music, documents, Zip and other file formats with this advanced app.
Have the tendency to download any file formats.
Quickly pause/resume of the downloads.
Increased download speeds among others.
Java scripts as supported as well.
Supports HTMl5 videos and web pages.
One of the fastest video downloader for android.
Integrated social services like Google+, Facebook, etc.
9. Fastest Video Downloader
Fastest video downloader is another app hat resonates the features of FVD. You will not find anything new or unique in this app other the traditional video downloader features. One of the best video downloader for android phones. It thoroughly deserves its title as the fastest one.
Yeah, it truly gives you the increased speed while downloading online videos on the Android phones. Best part you even get the resume support, but it depends on the website that you are downloading from.
One of the fastest video downloader for android mobiles.
A real browser is included in this app.
All other web browsers are supported.
Pause/resume supported.
Best part it is FREE.
Youtube video downloader app
Save your favorite youtube videos directly to your smartphone in one click and watch them whenever you want for free!
Youtube downloader for Android
SaveFrom.net app for Android is totally safe and allows you to easily download any YouTube video in a few quick steps:
Install the Youtube video download app on your smartphone.
Open the Youtube app and choose the video or playlist you want to save, then click to share option.
Select the green arrow icon of Savefrom.net and you will see the "download" red button just below the video. Click on it to run the download. You can also enter the direct link on the Savefrom.net app dashboard.
The video will be saved to your device and easily stored in the download folder. You can choose max speed or max quality for the download in the app settings.
Once the download is completed, you can enjoy it directly on your Android device without any limitation.
Key Features:
SaveFrom.net YouTube video downloader app is the best free tool to quickly save all content to your device and organize them nicely. Why choosing Savefrom.net?
Save ANY media to your device including videos, movies, music, channels from YouTube, and other major platforms (Vimeo, Instagram, Facebook, Twitter, etc).
Direct download with one click to your device.
Download video in the background.
User-friendly organizer to find and manage your files easily.
Watch all your favorite content offline whenever you want.
Convert to MP4 files compatible with your audio player.
Totally Free of Charge
With Savefrom.net Youtube video downloader application you can easily download any video or playlist (non-copyright) from YouTube and other platforms including Vimeo, Instagram, and Facebook.
Savefrom app is totally free and comes with no hidden cost: simply install the app in your smartphone, choose the media content to download, and save it to your device.
There is no limitation to the number of media you can download. Every file is stored in the download folder that can be easily managed from the app dashboard.
Just open it and enjoy your videos and music as many times you like and whenever you want, even when traveling and in areas with no or limited internet connection. That's all!
More than a simple downloader!
Savefrom.net app is not only the best free android app for downloading media content from YouTube but also the best organizer for any media content stored in your device.
With its clean and intuitive interface you can quickly find any media and manage it. Any file can be easily played, shared, renamed, and deleted in just one click.
You can also start any download from the dashboard that links directly to youtube, Instagram, Vimeo, and Facebook to make the download experience the easiest ever.
How to install Savefrom app?
Go to Settings, scroll down to Security, and select "Unknown sources".
When the file is downloaded, press the green arrow to install the app as shown in the picture.
Press the «Install» button and confirm the installation.
Done! Now you can download videos right from the Youtube app with the share function or from the app interface.
Video Downloader
2.2.6 for Android
Используйте приложение APKPure
Быстро, бесплатно и безопасно для ваших данных!
Описание для Video Downloader
-Use the built-in Browser to visit your favorite web sites
-Click on video any downloadable file (press and hold on images)
-Choose Download
-Open the downloaded files from the left menu
-Download path : SDCardard/Video Downloader
*IT CAN'T DOWNLOAD VIDEOS FROM YOUTUBE DUE TO THEIR TERMS OF SERVICE.
Video Downloader APK
*IT CAN'T DOWNLOAD VIDEOS FROM YOUTUBE DUE TO THEIR TERMS OF SERVICE.How to use:
-Use the built-in Browser to visit your favorite web sites
-Click on video any downloadable file (press and hold on images)
-Choose Download
-Open the downloaded files from the left menu
-Download path : SDCardard/Video Downloader
About The Video Downloader APK
Video Downloader is an Android app. It has so many powerful features to download all types of from popular video websites. The app is completely free; it needs just a few steps to download your favorite video in a short time. In addition, the app provided various resolutions to select while downloading the videos.
Video Downloader App Permissions
Video Downloader 1.2.5 APK requires following permissions on your Android device.
ï Network sockets information access.
ï It can write to external storage.
ï Able to read from external storage.
ï Can access information about networks.
ï It can prevent the processor from sleeping or screen from dimming.
ï It has access to the vibrator.
How to Use Video Downloader App?
Here are four tips to use the video downloader app on Android:
ï Step 1: Open the Video Downloader Application.
ï Step 2: Copy the video link whatever you want to download from the website Example- from YouTube.
ï Step 3: Now, simply paste the video URL into the search box of any of the Video Downloader App.
ï Step 4: The last step is to click on "Download Now, it will display the resolution. You can select the resolution as per your choice if and start downloading the video.
Video downloader app made the video downloading easy and free from any popular site. The resolution selection is yet a plus point, which makes it more users friendly.
Videoder
Videoder — приложение для загрузки музыки и видео с более чем 1000 сайтов на высокой скорости. Скачайте Videoder Premium для Андроид бесплатно и загружайте песни и видеоролики на телефон без ожиданий и рекламы.
Videoder – скачивайте без заморочек
Люди много времени проводят со своими гаджетам. Кто-то любит смотреть видео на Youtube и Rutube, другие не могут оторваться от социальных сетей Вконтакте, Facebook, Instagram. Ведь там можно найти множество самого разнообразного контента на любой вкус. Часто хочется скачать понравившуюся песню или видеоролик, чтобы снова послушать либо поделиться с кем-то. Однако, сделать это бывает не просто. Для того, чтобы решить эту проблему и облегчить скачивание была создана программа Видеодер.
Videoder – Video & Music Downloader – лучшая программа для скачивания песен и видеороликов с социальных сетей и видеохостингов бесплатно и без регистрации!
Функциональные возможности
• Загрузка видео в 2160p (4K), 1440p HD, 1080p HD, 720p HD, 480p, 360p, 240p, 144p;
• Скачивание аудио в 128k bps, 256 kbps;
• Поддерживается более 1000 сайтов;
• Еженедельное добавление новых сайтов;
• Без регистрации, ожиданий и без просмотра рекламы;
• Пакетная загрузка (несколько файлов в 1 клик);
• Обнаружение и скачивание файла из скопированной ссылки;
• Высокая скорость скачивания в 4 — 6 потоков;
• Темная тема, а также создание пользовательских тем по вкусу;
• Собственный проигрыватель;
• Встроенный веб браузер с блокировщиком рекламы.
Все еще сомневаетесь, нужна ли она? Вспомните, хотелось ли вам скачать видео, допустим с Instagram? Сколько для этого пришлось выполнить действий? А приложение Videoder умеет это делать при нажатии одной кнопки Download. Достаточно авторизоваться через программу на личной странице и всё!
Список поддерживаемых сайтов:
✓ ВКонтакте;
✓ Youtube;
✓ Rutube;
✓ Instagram;
✓ Facebook;
✓ Twitter;
✓ Tiktok;
✓ Soundcloud;
✓ IMDB;
✓ Vine;
✓ Vimeo;
✓ Dailymotion;
✓ и др.
В зависимости от сайта, откуда будет выполняться загрузка, настраивается желаемое качество видео, а также выбирается подходящий формат MP4, FLV или 3GP. От себя добавлю, что смотреть приятнее в высоком разрешении. Аналогично приложение анализирует и аудио файлы, загрузчик покажет в каких форматах и качестве можно скачать выбранный трек.
Как пользоваться Videoder на Андроид
Как скачивать музыку из Вконтакте с помощью Videoder
1 шаг. Запустите приложение, выберите VK и авторизуйтесь введя свой логин и пароль.
2 шаг. Зайди в «Меню» дальше в раздел «Музыка».
3 шаг. Рядом с треками появилась кнопка «Загрузить». Нажимаем.
4 шаг. Укажите путь загрузки. Сохраняем на телефон либо на карту памяти. Кликните по «Начать загрузку». Процесс пошёл.
Как скачать видео из Инстаграма на Android устройство
1 шаг. Запускаем Videoder, выбираем на главной странице Instagram и авторизуемся.
2 шаг. В ленте новостей, в правом нижнем углу под каждым фото и видео появилась кнопка «Download». Нажимаем на неё. (Можно скачивать как видеоролики, так и изображения).
3 шаг. Сгенерировалась ссылка. Кликаем по ней.
4 шаг. Выбираем путь для загрузки и далее «Начать загрузку».
Как загрузить видео из Youtube на смартфон
1. Запускаем Видеодер, выбираем значок «Ютуб». Авторизация не обязательна.
2. Находим понравившееся видео и сразу видим всплывающее окно.
3. Выбираем что будем скачивать: аудио или видео файл, а так же качество. Тапаем.
4. Здесь также нужно указать путь для сохранения и запустить загрузку.
У нас можно скачать Videoder на Андроид бесплатно на русском языке Премиум версию в APK формате. Программа устанавливается на телефон или планшет под управлением Android и позволяет скачивать аудио и видео с любого сайта. Места в памяти устройства приложение займет немного, последняя версия «весит» всего 10 Мб.
Видео обзор по использованию Videoder
Youtube Video Downloader Android
Конец месяца и Вам, вероятно, скучно без трафика. Youtube Video Downloader — решение для загрузки видео и их просмотра в автономном режиме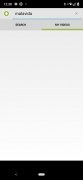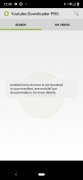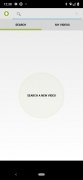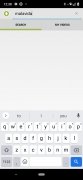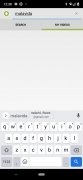 YouTube — это самая важная видео платформа в мире технологии, принадлежащая гиганту G, которая стала одной из каждодневно наиболее посещаемых страниц в Интернете. Здесь Вы можете найти почти любое: от музыки до руководств о том, как чистить картошку, и это абсолютно бесплатно.
Но есть недостаток: на этой платформе Google Вы можете смотреть видео, только если Вы имеете подключение к Интернету. Однако, у многих из нас маленький объем трафика, и включенные MB вскоре заканчиваются. Вот почему нам следует искать другие способы просмотра контента этой платформы, избегая просмотра контента онлайн, если у нас отсутствует подключение к сети WiFi.
Теперь YouTube под Вашим контролем.
Youtube Video Downloader предоставляет нам шанс насладится видео с YouTube тогда, когда мы этого захотим, везде, где мы этого захотим, не волнуясь о нашем трафике: абсолютно все, что пользователь мог бы захотеть. Устанавливая этот APK на Ваше устройство Android, Вы сможете загрузить столько видео, сколько захотите, и смотреть их, не тратя MB впустую. Также можно делится видео с друзьями и семьей, посредством любой социальной сети: WhatsApp, Facebook, Telegram, Twitter и др.
Как использовать Youtube Video Downloader
Для максимального использования функций этого приложения, Вам нужно лишь выполнить следующие шаги:
Шаг 1: Введите в поисковое меню URL видео, которое Вы хотите загрузить.
Шаг 2: Как только Вы нашли видео, загрузите его.
Шаг 3: Проигрывайте его сколько раз, сколько захотите, не тратя мобильные данные.